See Me at Dragon Con 2022!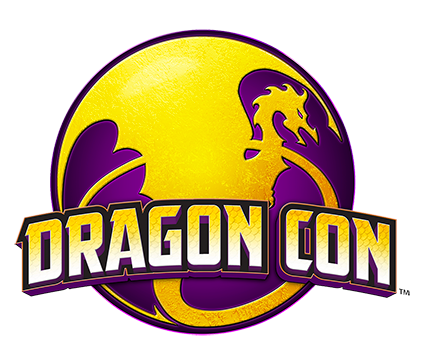 Hey, folks! I am attending Dragon Con in Atlanta this year as an attending professional. That means you can come to my panels and hear me discuss various nerdy topics of which I may know or may know nothing about. Which is which? You'll have to be there to find out.
Since this is my first year attending as a professional, I am celebrating by giving away ribbons to folks who are into that sorta thing. Just find me (hint, my schedule is below) and say, 'Hey Tone, can I have a ribbon?', and you will be the proud owner of your very own Harry Strange Ribbon suitable for attaching to your lanyard or other parts of your person.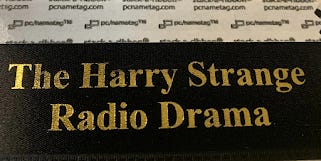 Besides my official schedule below, I will also attend at least one of the ARTC shows (Friday and/or Sunday night). If you are using the DragonCon app (and, really, you should) you can find my schedule by selecting SPEAKERS from the main page and then typing my name in the Speakers search bar. 
I hope to see you there!
Tony Sarrecchia's Dragon Con (2022) ScheduleTitle: Gothic Literature: Ruin and Evil Time: Thu 07:00 pm Location: Peachtree 1-2 Westin (Length:1 Hour) Description: An examination of Gothic themes in literature and how they continue to inform modern writers. Panelists: Darrell Z. Grizzle, Beth Dolgner, Leanna Renee Hieber, Gail Z. Martin(M), Tony Sarrecchia 
***Title: What the %#?! is Dark Fantasy? Time: Thu 08:30 pm Location: Peachtree 1-2 Westin (Length:1 Hour) Description: Authors discuss the slippery genre that has been dubbed "dark fantasy." Panelists: Tony Sarrecchia(M), Jonathan Maberry, Jessica Ann York, R.R. Virdi, David Boop, Garon Whited 
***Title: You Couldn't Do It Without Me: Secondary Characters in UF Time: Fri 10:00 am Location: Chastain 1-2 Westin (Length:1 Hour) Description: Do you sometimes wish your favorite secondary characters would get more attention? Our panelists agree & will explain the ways their creations add depth & enjoyment to their stories & worlds. Panelists: Travis Heermann, Marx Pyle, Jennifer Morris(M), Kimbra Swain, L.J. Hachmeister, Tony Sarrecchia 
***Title: Film Noir: A Discussion on Its Building Blocks and Style Time: Sat 11:30 am Location: Macon Sheraton (Length:1 Hour) Description: What constitutes a genre, and what makes the genre into something easy to recognize as soon as you spot it? Are there characteristics that place something squarely into the noir genre? Our authors gather and discuss the trappings of The Gritty Detective and what they enjoy of the genre. Panelists: Philip Greco(M), Quincy J Allen, Bobby Nash, Dan Jolley, Tony Sarrecchia, Bill Mulligan 
***Title: Sidekicks--Crafting Great Secondary Characters Time: Sat 05:30 pm Location: Embassy EF Hyatt (Length:1 Hour) Description: All the great heroes have sidekicks. What can make a sidekick memorable without letting them take over the book or story? Panelists: Nancy Knight(M), Trisha J. Wooldridge, Patricia L. Briggs, J.D. Blackrose, Tony Sarrecchia, Alex White