Massive End of Year Catch-Up Post
Do I need to mention that it's been a minute since I made an entry here? Probably not.
So what I have been writing this year?
1.   Byron Chronicles Two-Part Audio Drama (Air date 2017)
If you haven't listened to The Byron Chronicles by Eric Busby you are doing yourself a disservice. The tales of the Pale-man of Portland are award-winning supernatural adventures that transverse universes and time. It was also one of the first audio-dramas I heard in the pre-Harry Strange days and one of the models I used when designing the adventures of Mr. Strange. So when Eric reached out to me in late 2015 and asked if I would be interested in writing an episode I was, in a word, ecstatic—giddy even. Cartwheels may have been involved--who can say? It was the AD equivalent of being asked to write an episode of a favorite television show. Look for my episode to air in early 2017. In the meantime...go catch up on those other episodes.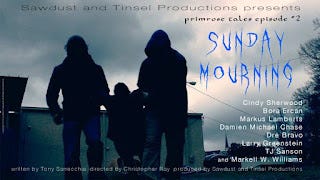 2.   Sunday Mourning (Horror Short: Air Date: TBD)
Around the beginning of 2016 I saw a notice for short horror screenplays. Big deal, right, you see those all the time. Difference was, this was an actual production company with the budget to make a web-series. I sent the producers a script I'd written a few years earlier (after a clean-up and rewrite).
They said no.
Then we talked a little more about what they were trying to do with the series. Another rewrite and, viola!, my first screen credit.
3.   The Harry Strange Radio Drama
·      Harry Strange 314: What Lovecraft Said (Season 3 Finale)
A busy year and cursed year for Mr. Strange. After recording episodes 314-316 in late 2015 we discovered in mid-2016 that ALL of the files were corrupted with a tapping sound. Four beats followed by four beats over almost every line of dialogue. Since, as far as I know, I am not a Time Lord, we assumed audio gremlins. My task became rewriting 3 episodes into one. Four rewrites later, the actors had the new, streamlined script in their hands. It took about a month, but we were able to record the season 3 finale. Mission accomplished.
Except it wasn't.
My sound designer, Marvelous Molly Silverman, came to me and said that we were missing lines. Rather than rewrite the script again, we are going to use what we have and get the finale out there by the end of January 2017.
·      Harry Strange Live at DragonCon: The Metamorphs
For five-years we had been trying to get a live show at DragonCon: the largest science-fiction and fantasy convention in the Southeast. Close to one hundred thousand (100,000) fans of every fandom descend on downtown Atlanta each Labor Day weekend to hang with their tribes and bathe in the glory of their nerd-dom. In early February 2016, the good folks at the ATLANTA RADIO THEATRE COMPANY let me know we were going to be their opening act on Friday night! I called Kellen Stennett (Harry) as soon as I knew. I knew he'd be excited; he'd also wanted to perform at DragonCon since season one. This would have been early February.
Kellen had already booked a trip to Scotland for Labor Day weekend. How could we do a Harry Strange Live show without Harry Strange?
Jason Tyler (Finny and director of 90 percent of our episodes), David Benedict (ARTC), and I debated how to handle the situation. The question was do we recast Harry or have Kellen record Harry's lines and have him 'phone-in,' à la Charlie from Charlie's Angels, his lines. The debate got quite spicy for bit. Then we decided that we would have a shape-shifter impersonate Harry and the real Harry prerecord his 2 lines of dialogue. We cast Barry Piacente as Harry's shape-shifter and the rest of the cast fell into place. We workshopped the script, rehearsed and were ready to go.
A couple of hours before we were scheduled to start, one of the actor's called. He had come down with a stomach virus and couldn't be more than 4 feet from a bathroom at any time. To his credit, he contacted another actor (one of ARTC's regulars) to see if he could fill in. He could. And the show went on. Many accolades were given.
·      The Harry Strange Christmas Episode 2017: Christmas in Atlanta
Several years ago at DragonCon I picked up a book by an author named James R. Tuck. The series was called "Deacon Chalk: Bounty Hunter" and one of the first things that I noticed about the Chalk universe is that it was this close (I'm holding my index finger and thumb next to each other) to the Strangeverse. As you know, Harry was graced by an archangel and given near immortality. Deacon received a blood transfusion after saving an angel from the eternal death. See, that close.
As the fate would have it, James Tuck was a tattoo artist at a parlor within walking distance from my house. It took us a couple of years, and two tattoos, but we were able to write a cross over with Chalk-Strange. Look for that episode to drop on Christmas Day, 2017.
·      Harry Strange TV Pitch Documents
A month or so to prepare a bible, eight episodes of story synopsis, casting suggestions, target audience demos, and assorted material. 
The production company passed. 
Fear not, hope springs eternal.
Link to The Harry Strange Radio Drama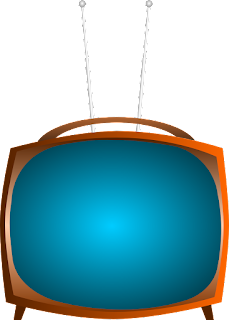 4.   The Stand-In (Television Pilot)
Several years ago a producer reached out to me about putting together a synopsis for a story she was interested in taking to the small screen. She was a fan of Harry Strange, but this was a project geared more toward Hallmark or Freeform than Chiller or HBO. Without going into a lot of specifics, after I promised the producers there wouldn't be any eviserations or exploding orphans they brought me on to write the pilot and the series bible. Details will follow.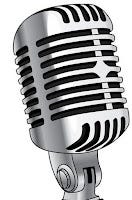 5.   Radio Adaptations of written work
·     The folks over at ARTC have a grant to promote Libertarian leaning science-fiction. Over the summer I did an adaptation of an L. Neil Smith novel named 'The Probability Broach'. We are still in pre-production and I will document the process in later posts.
·     I met Dr. Anthony Francis at DragonCon a few years back. He is the author of several urban-fantasy series including 'Dakota Frost, Skindancer'. He was interested in converting one of his new series to audio-drama. We are finishing the details and the main character is already cast. ARTC will handle the technical side and I will write and direct the adaptations. Look for a Jeremiah Willstone audio-drama later in 2017.
6.   Features, television, graphic novels, and prose
There are another five projects that are under super secret guard that I cannot divulge under punishment of no dessert. But they are there, and have been since the last quarter of 2016. I promise, more info to come.
If you've read through all that, thanks! I appreciate your motivation. Next year I promise to keep this blog more current. Have a great New Year and a productive 2017!