Discover more from Welcome to the Strangeverse
The official newsletter of Tony Sarrecchia
Harry Strange: Eternal Hearts Press Release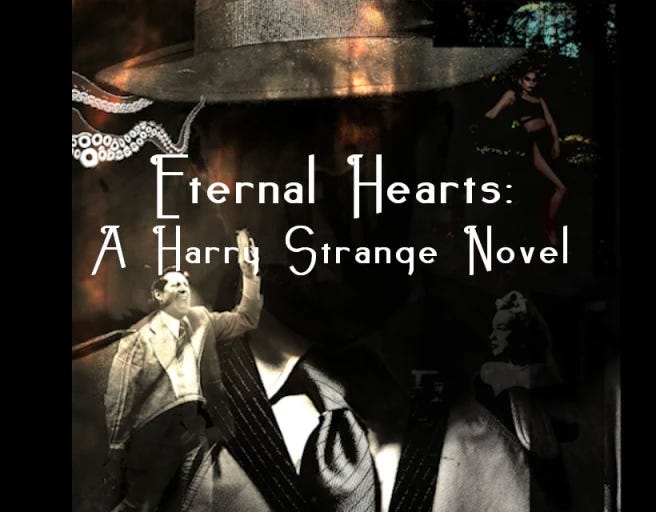 For Immediate Release:
Tony Sarrecchia released the first Harry Strange tie-in novel, HARRY STRANGE: ETERNAL HEARTS. The story is the first in The Strangeverse universe that expands on the world created in the award-winning HARRY STRANGE RADIO DRAMA. ETERNAL HEARTS' release is on Kindle Vella, Amazon's serialized fiction network, and features the first 3 episodes as free downloads. Episodes drop every other day Monday through Friday. International readers will have access to the story via Tony's Patreon page.
ETERNAL HEARTS follows Harry Strange, an immortal private investigator, as he searches for a missing person. His investigation leads him to a doomsday cult attempting to raise an ancient entity that will create a devastating new world order. Along the way, Strange battles werewolves, fae, and small-town tough guys. Based on characters featured in the Harry Strange Radio Drama.
KINDLE VELLA: https://www.amazon.com/kindle-vella/episode/B0B13WV1CR